Vlastnosti modelu Fenix NEO
Najnovšia verzia (2023.11)
100% konvekčné nahrievanie
Plne izolovaný prietok vzduchu
Pohodlné držanie a jednoduché používanie
Zirkónový náustok
Veľká titánová nahrievacia komora
Presné nastavenie teploty (120°C až 210°C)
Rýchle nahrievanie (30 sekúnd)
Veľký OLED displej
Nastaviteľný časovač relácie
Výkonná batéria (3000 mAh)
Rýchle nabíjanie prostredníctvom USB-C
Pre koho je Fenix NEO určený?
Fenix NEO je perfektný pre tých, ktorí hľadajú spoľahlivý vaporizér na bylinky s konvekčným nahrievaním. S jeho širokým teplotným rozsahom, nastaviteľným časovačom relácie a nastavovaním teploty presným na jeden stupeň je to výborná voľba pre tých, ktorí majú radi úplnú kontrolu nad procesom nahrievania.
Čistá para s konvekčným nahrievaním
So 100% konvekčným nahrievaním a izolovaným kanálom prietoku vzduchu ponúka vaporizér Fenix NEO efektívnu a čistú metódu vaporizácie byliniek. Konvekčné nahrievanie znamená, že zahriaty vzduch je vedený komorou, čím zahreje bylinky na dostatočnú teplotu na to, aby začali produkovať chutnú paru bez akéhokoľvek spaľovania.
Pohodlné držanie a jednoduché používanie
Fenix NEO má elegantný a ergonomický dizajn, vďaka ktorému sa ľahko používa a pohodlne drží. Jeho pogumovaný vonkajší povrch poskytuje príjemný a chladivý dotyk, zatiaľ čo jeho kompaktné rozmery zaistia, že sa v ruke drží pohodlne a bez problémov. Je tiež vybavený magnetickým náustkom zo zirkónia, ktorý sa dá vybrať aj zložiť pre pohodlné uskladnenie, čo zaručuje, že zariadenie zostane čisté a chránené, keď ho zrovna nepoužívate.
Z hľadiska použiteľnosti sú hodinky Fenix NEO navrhnuté jednoducho a intuitívne, majú len tri tlačidlá, ktoré sa vďaka veľkému displeju OLED používajú veľmi jednoducho. Zariadenie je tiež vybavené haptickou spätnou väzbou, čo znamená, že vibruje, keď ho zapnete alebo vypnete, alebo keď dosiahne požadovanú teplotu.
Veľká titánová komora
Komora Fenix NEO je vyrobená z titánu, materiálu známeho pre svoju pevnosť a odolnosť. Komora má výšku a priemer 12 mm, takže sa do nej zmestí až 0,25 g bylín, čo je na prenosný vaporizér značný nadpriemer.
Plne nastaviteľná teplota a rýchle nahrievanie
Regulácia teploty je veľmi dôležitá na to, aby ste z vašich byliniek vyťažili čo najviac, a Fenix NEO v tejto oblasti vyniká, pretože teplotu je možné jednoducho nastaviť s presnosťou na jeden stupeň v rozmedzí 120 °C až 210 °C. To znamená, že môžete začať zľahka pri nízkych teplotách, aby ste si plne vychutnali chuť, a neskôr teplotu zvýšiť, aby ste z byliniek dostali maximum ich potenciálu.
Na to, kým sa Fenix NEO zohreje nemusíte čakať dlho, vaše bylinky budú nahriate za menej ako 30 sekúnd. Ak túžite po ešte hustejšej pare, odporúčame po vibrácií počkať ešte o trochu dlhšie, čím zaručíte optimálnu teplotu.
Veľký OLED displej
Vaporizér Fenix NEO je vybavený veľkým OLED displejom, na ktorom si môžete jednoducho nastaviť teplotu, časovač relácie alebo skontrolovať stav nabitia batérie. Vrchná časť displeja zobrazuje nastavenú a skutočnú teplotu, zatiaľ čo spodná časť zobrazuje časovač relácie, s nastaveným a skutočným časom a tiež úroveň nabitia batérie.
Nastaviteľný časovač relácie
Nastaviteľný časovač relácie vaporizéra Fenix NEO umožňuje používateľovi nastavením času relácie presne kontrolovať, kedy bude zariadenie aktívne v rozmedzí 3-7 minút. Po vypršaní časovača relácie sa zariadenie automaticky vypne, aby bolo predídené plytvaniu batériou. Ak potrebujete viac času, časovač môžete jednoducho obnoviť.
Výkonná batéria s nabíjaním cez USB-C
Fenix NEO sa môže pochváliť výkonnou vstavanou batériou s kapacitou 3000 mAh, ktorá je viac ako dostačujúca na niekoľko dlhších vapovacích posedení. Batériu je možné dobíjať prostredníctvom rozhrania USB-C, ktoré umožňuje rýchle nabíjanie a zaručuje možnosť nabíjania z mnohých zdrojov energie.
Odnímateľný nástroj na miešanie
V spodnej časti Fenix NEO nájdete odnímateľný nástroj na miešanie, ktorý uľahčuje miešanie byliniek v komore, nech ste kdekoľvek. Nástroj na miešanie je tiež možné efektívne použiť na čistenie komory od vapovaných bylín a zvyškov.
Záruka
Všetky vaporizéry Fenix NEO predávané stránkou MagicVaporizers, autorizovaným distribútorom spoločnosti Fenix, sú plne autentické a vzťahuje sa na ne 2-ročná záruka.
Používateľský manuál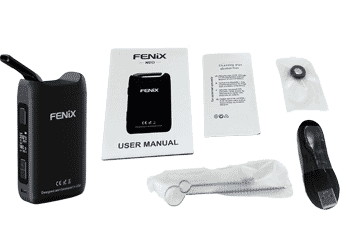 Obsah
Vaporizér Fenix NEO
Silikónové tesnenie so sitkom
USB-C kábel
Kefky na čistenie (2)
Handričky na čistenie (2)
Návod na obsluhu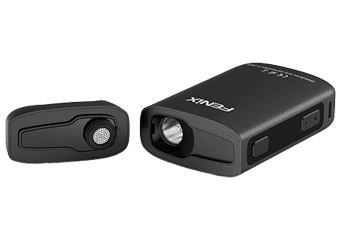 Podrobnosti
Viac informácií

| | |
| --- | --- |
| Rozmery: | 5.8 × 2.8 × 10.4 cm |
| Váha: | 216 g |
| Nahrievanie: | Konvekcia |
| Čas nahrievania: | 30 sekúnd |
| Zdroj energie: | Batéria (3000 mAh) |
| Teplota: | 120°C až 210°C |
| Výrobca: | Fenix |
| Záruka: | 2 roky |
| Krajina výroby: | Čína |

Napíšte vlastnú recenziu na Fenix NEO